Public and Product Liability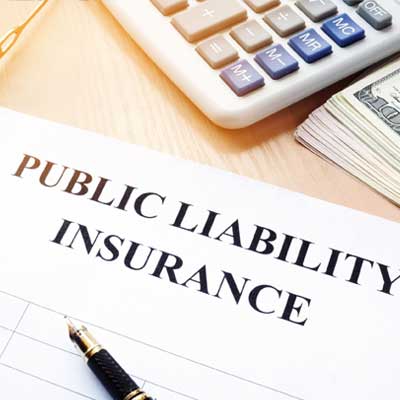 Insurance Brokerage Newcastle
Public and products liability insurance is indispensable for any business that provides products or services. This policy was specifically designed to cover you and your business from costs arising from legal action brought against you for alleged claims for Third Party Property Damage or Injury. Public and product liability insurance is a combination policy that provides protection for claims that allege a third party has suffered injuries, loss, or damage to their property, due to your products or services. Mistakes can happen, but you don't want to be left in a position of financial ruin due to fighting claims or paying compensation.
Public & products liability policies provide cover for:
Paying compensation to third parties as a result of claims
Legal costs, including the cost of defending claims
Each business faces various risks unique to them, and it's crucial to find a public and products liability policy that fits you. Sanderson Insurance has years of expertise in the insurance industry. We work with you to create an insurance package that perfectly fits your needs. We understand how important it is to get the most comprehensive policy that suits your individual risks at a competitive price. We also provide advice on what cover is needed and where gaps may exist in current policies or procedures within your company.
Our team of experts will help you create a custom insurance package tailored to your specific industry, location, size, and type of business. Plus, the Sanderson Insurance team has access to multiple policies nationwide; we can shop around until we find the best deal on coverage.
We can also source various products in the following areas to meet your needs:
Asbestos liability
Umbrella & excess liability
Product recall/ contamination
Products liability
Marine liability
Marina and port operators, boat repairs, charters liability
Association liability
Office bearers, managers and employees of not-for-profit organisations
For help and more information about our public & products liability insurance, contact us today!
The information included on this website, including product and service descriptions, is of a general nature only. While our team always takes care while producing content for this website, we accept no legal responsibility for losses or liability you may incur by relying on the contents. Every policy has limitations, and no policy covers all risks or liabilities. It is essential to review your policy with a Sanderson Insurance broker to ensure it meets all of your requirements.
Get in contact

with us today
Our clients stay with us for the long-term because we invest in them. We deal with your issues, and present the best solutions.