Commercial Motor Vehicle & Fleet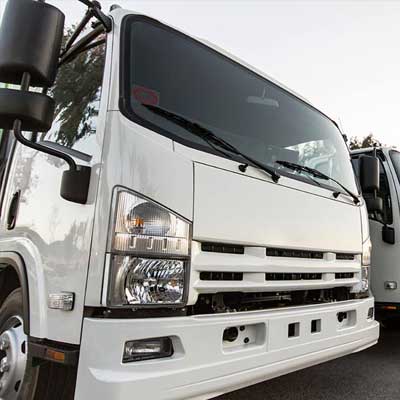 Insurance Brokerage Newcastle
Commercial Motor Vehicle & Fleet Insurance can cover your business use vehicles, from a single car to an entire fleet. This insurance is the best way to protect your business and ensure that you're covered in case of an accident. The team at Sanderson Insurance specialises in finding the best motor insurance to suit your needs and the risks facing you.
Commercial Motor Vehicle and Fleet insurance can help ensure that all of your vehicles are covered in the event of an accident, theft, or damage. Plus, with our flexible coverage options, we make sure you get exactly what you need at a price that fits within your budget.
We offer competitive rates and flexible coverage options so that you can find the right policy for your needs. You can cover a range of vehicles under this one inclusive policy, which means you don't have to endure the frustrating process of insuring them all individually. Sanderson Insurance provides coverage for a wide array of motor vehicles, including cars, utes, vans, trucks, and even some earthmoving equipment.
Sanderson Insurance is the best choice for your commercial motor vehicle insurance needs. The Sanderson Insurance team has assisted businesses across New South Wales & Australia by creating tailor-made insurance policies for their business use vehicles and fleets. Our team has over 30 years of combined experience in insurance, so we know what it takes to ensure our customers are appropriately covered. Additionally, we offer our clients a variety of insurance solutions like risk management strategies, advice, and claims management. With us on your side, you can rest easy knowing that your business is protected from all types of risks associated with owning commercial vehicles.
Contact the Sanderson Insurance team if you have any questions about Motor Vehicle and Fleet Insurance. Our team can help explain the nuances, coverage and terms & conditions relating to each policy.
The information included on this website, including product and service descriptions, is of a general nature only. While our team always takes care while producing content for this website, we accept no legal responsibility for losses or liability you may incur by relying on the contents. Every policy has limitations, and no policy covers all risks or liabilities. It is essential to review your policy with a Sanderson Insurance broker to ensure it meets all of your requirements.
Get in contact

with us today
Our clients stay with us for the long-term because we invest in them. We deal with your issues, and present the best solutions.