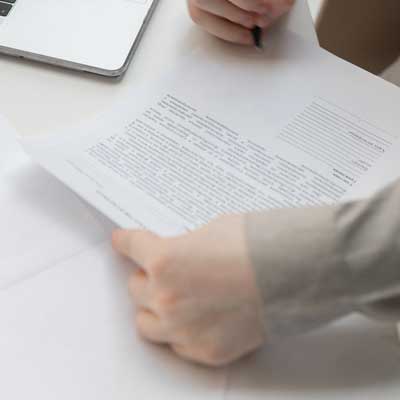 Insurance Brokerage Newcastle
Sanderson Insurance also provides customised solutions to suit your needs and advice on the following products:
Motor Trade Insurance: If you're involved in the motor vehicle repair or automotive industry, this policy offers comprehensive cover that can include your customers' vehicles and company assets. Motor Trade Insurance can be tailored to cover professional liability and products & public liability.
Commercial Strata Insurance: Strata Insurance insures property with shared occupants, like commercial & Industrial warehouses & buildings, in the event of insured incidents like natural disasters or theft.
Rural (Farm) Insurance: If you own a rural farm, it's vital to protect it from the unexpected. This policy can offer cover for property, equipment, livestock, crops, liability and more.
Voluntary Workers Insurance: This policy covers volunteers who conduct unpaid labour for insured events like accidents or injuries. This typically includes volunteers for charities, not-for-profit organisations, clubs, churches, and community groups.
Corporate Travel: Sometimes called Business Travel Insurance, this policy provides financial protection for employers or employees required to travel for work. This policy can cover international and interstate travel against financial interruption due to accidents, delays, or illness.
Tax Audit Insurance: Cover for fees that are incurred due to a tax audit being conducted for your business. Can cover the cost of hiring professionals like accountants and tax lawyers in response to an audit.
Libel, Slander & Defamation: If you or your business is accused of libel, defamation, or slander, this insurance policy can cover the costs of legal proceedings against the policyholder. This policy can also be extended to include compensation costs if the plaintiff is successfully awarded damages.
Extortion, Kidnap & Ransom: This type of insurance covers financial losses that are incurred if someone insured under the policy is kidnapped, captured, or illegally detained in Australia or overseas.
Cargo and Transit: Also known as Marine Cargo Insurance or Shipping Insurance, this policy covers cargo from associated risks such as loss of goods, delayed shipments, and failure to deliver.
Commercial Hull (Marine Hull): This policy offers financial protection for owners and operators of commercial vessels in case of loss or damage to the marine vessel.
Commercial Fishing Vessels: If you own a commercial vessel like a boat or prawn trawler, this policy can cover you for accidental damage, theft, malicious damage, and sinking.
Machinery Breakdown: Machinery and equipment can be very expensive. This policy can cover repairs or replacements after an unexpected machinery breakdown. This policy can include items like refrigeration equipment, air conditioners, boilers, and more.
Electronic Equipment: Technology is a fundamental tool for businesses, and Electronic Equipment insurance offers comprehensive cover for damages or loss to technology or electronic data.
Aviation: If you own or operate an aircraft, Aviation insurance can cover damage to the aircraft or the legal liability involved in its operation.
Hangarkeepers Liability: This policy was designed to cover aircrafts kept in hangers while they are earthbound. Hangarkeepers Liability insurance provides protection for any issues that arise from maintenance, transportation, or storage of an aircraft.
Medical Malpractice: Medical Malpractice insurance is a form of professional indemnity insurance that is specifically customised for healthcare professionals. This policy can protect medical professionals from any claims or allegations of malpractice during the course of delivering healthcare services.
Workers Compensation: In the event of a work-related injury, worker's compensation cover is designed to provide financial assistance and support for employees that have been injured on the job. Worker's injury compensation benefits can be used to reclaim medical expenses, recoup lost wages, and assist rehabilitation efforts.
Advice on Risk Management/Valuation Services Risk Survey Reports: The expert Sanderson Insurance brokers can provide advice for Risk Management and provide Valuation Services Risk Survey Reports.
The Sanderson Insurance team can provide you with more information and advice about any of these policies. These product descriptions are in no way conclusive, and every policy includes terms or services. Reach out to us today for more information about how we can help you find the best insurance solutions for you.
The information included on this website, including product and service descriptions, is of a general nature only. While our team always takes care while producing content for this website, we accept no legal responsibility for losses or liability you may incur by relying on the contents. Every policy has limitations, and no policy covers all risks or liabilities. It is essential to review your policy with a Sanderson Insurance broker to ensure it meets all of your requirements.
Get in contact

with us today
Our clients stay with us for the long-term because we invest in them. We deal with your issues, and present the best solutions.