Earthmoving, Plant & Machinery Hire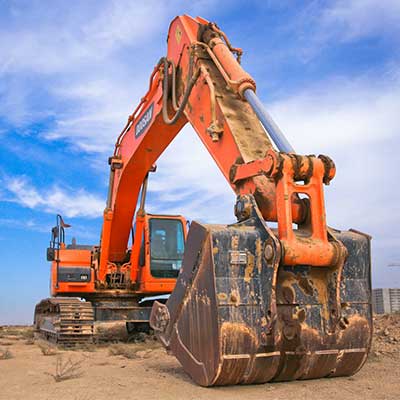 Insurance Brokerage Newcastle
Earthmoving, Plant & Machinery Hire Insurance is designed to provide protection for your earthmoving and machinery equipment in mining, construction, agriculture, and more. Sanderson Insurance offers competitive packages with comprehensive coverage for both owned & hired in plant and machinery. We are industry specialists with almost 50 years of experience in insuring heavy machinery and earthmoving equipment. Our team understands the unique risks that come with hiring out your own equipment or hiring someone else's equipment.
Sanderson Insurance understands the risks involved with owning and hiring these types of heavy machinery, which is why we offer coverage that can protect you from any unforeseen damages or accidents. Your coverage can be customised to suit your specific hiring requirements, whether that includes hiring equipment wet or dry!
Earthmoving, Plant & Machinery Hire Insurance can cover;
Lifting equipment
Earthmoving equipment
Forklifts
Drilling equipment
Farming and Agriculture equipment
Plus so much more!
Our team will work closely with you throughout the process to fully understand your needs and requirements before recommending an appropriate solution based on your specific circumstances. We have been protecting people's assets since 1972. Our team of experienced brokers will work with you to find the right cover at the right price.
We're here to help. Whether you need advice on protecting your business, or if you want to find out more about our policies and services, we can provide all the information you need. Our team of experts are ready and waiting for your call.
The information included on this website, including product and service descriptions, is of a general nature only. While our team always takes care while producing content for this website, we accept no legal responsibility for losses or liability you may incur by relying on the contents. Every policy has limitations, and no policy covers all risks or liabilities. It is essential to review your policy with a Sanderson Insurance broker to ensure it meets all of your requirements.
Get in contact

with us today
Our clients stay with us for the long-term because we invest in them. We deal with your issues, and present the best solutions.